The free Free iTunes Backup Unlocker 5.2.0.3120 download is provided on our software library. According to the information on our software library the most popular versions of this software are: 5.2 and 5.1. The copyright of Free iTunes Backup Unlocker belongs to Amazing-Share.com.
Many users have noticed that it possesses such a drawback as it is not free. Our users often download the installation file for the tool with the following name: Free iTunes Backup Unlocker.exe. This program can be launched on Windows XP/7/8/10 32-bit.
If you have 3.5 MB of free space on your hard drive, you can easily download the latest version of it. You can find the software in the Mobile Device Utilities category on our website. Our antivirus system always scans the software for malware. It scanned this tool and reported that it is virus free.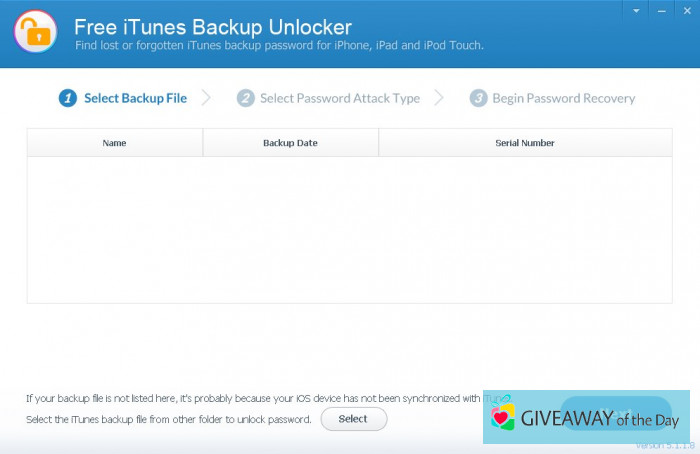 Developed by Amazing-Share.com
File name: free_itunes_backup_unlocker.exe (3.5 MB)
Latest version: 5.2.0.3120
License: Shareware
Updated: April 22, 2021
Download

Free iTunes Backup Unlocker