Download free AMCap 9.23 on our software library. The most frequent names of installation files for the software that can be found on our database are: amcap.exe, AmCapTray.exe, PatchUvc.exe, PCCam.exe and rundll32.exe, etc.
According to the information on our software library the most popular versions of this program are: 9.2, 9.1 and 9.0. It is related to Graphic Design, according to its main purpose. Please note that this tool is created by Noël Danjou.
From the users' point of view, the benefit of this tool is a good price, however, some people indicate that the weak point of this tool is it takes up a lot of space.. According to the system requirements, it is available for the following OSs: Windows XP/Vista/7/8/10 32-bit. The downloadable file requires 14.3 MB on your hard drive. The built-in antivirus system shows that the software is safe.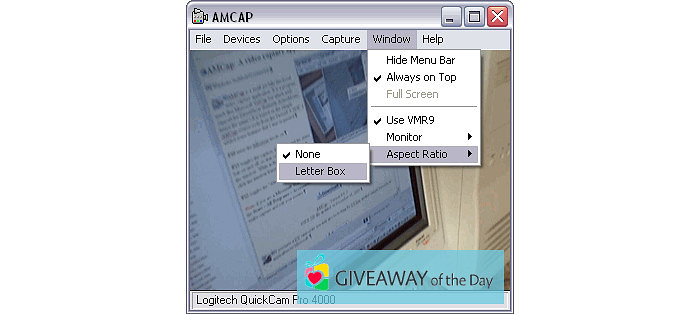 Developed by Noël Danjou
File name: amcapsetup.exe (14.3 MB)
Latest version: 9.23
License: Free
Updated: October 01, 2018
Download

AMCap